"We recently got married and Loki was in the ceremony. He did amazing and spent the whole day at the venue with crowds of people. He was so amazing and so perfect. I just wanted to express my gratitude to you and your training program."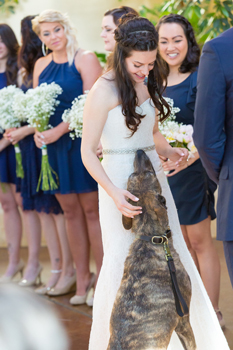 I owe a great deal to Don and Julie Pawlak for training my border collie-Aussie mix, Bodhi. Bodhi is a beautiful dog, black with a merle chest and facial markings and heterochromatic eye coloring. It was his beauty, and what little I knew of the breeds trail dog abilities, that moved me to buy him as a ten week-old puppy. While he showed intelligence and expressed a willingness to learn, my ignorance in dog training quickly turned Bodhi into an out of control and potentially dangerous dog. My pregnant wife was nervous at the proposition of having Bodhi around our soon to be born child, and I knew that if he continued down this road it would end in his demise. Out of desperation I sought out professional help to rein him in...
READ ENTIRE LETTER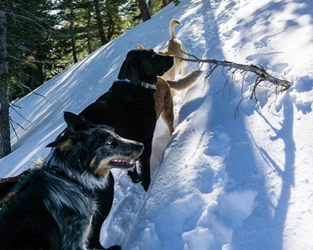 We are very pleased the results we have received from Rush Lake Kennels.   Don and Julie were always willing to answer any of our questions and concerns.  They have a great knowledge of dogs and really do love them.  We felt very comfortable leaving Kenzie with them for the six weeks that she was there.  During that time we also had our own sessions with Don and Julie, where they trained us on how to properly handle our dog and keep up her training.  They showed and explained how to use all of the training aids and made sure we felt comfortable with them.  We learned all the basic commands and it has made it easier for us to teach her others things...
READ ENTIRE LETTER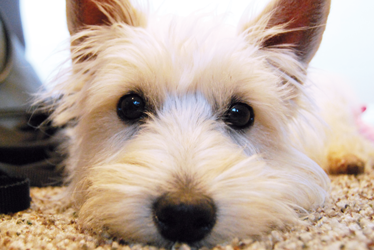 Throughout the last 10 years that I have known you, I have brought my dogs to you for training and boarding services. I am always comfortable and confident in leaving them at Rush Lake Kennels knowing that they will be well cared for.
I have been very satisfied by the training and boarding you have given by dogs. Taking my dogs to Rush Lake Kennels has made my life as a dog owner easier and showed me a great passion for the outdoors...
READ ENTIRE LETTER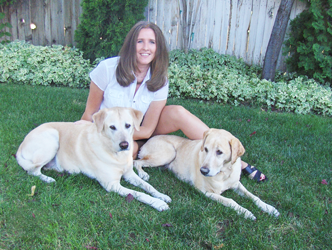 We sent our first dog to Rush Lake Kennels three years ago and were so impressed with their training techniques and professionalism, we've since sent two more dogs.  The obedience and force fetch training have helped our dogs with their accomplishments which include qualifying for nationals three years in a row, and qualifying for world in the NUCS division. Our dogs have won 25 dog BDC tournaments and NUCS tournaments time after time and are consistent in their hunting techniques. Our dogs are all just one win away from their titles. I firmly believe Rush Lake Kennels is to thank...
READ ENTIRE LETTER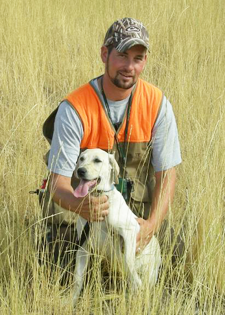 My wife and I moved to Tooele Utah in 2006 and were looking for a place to board our 1 ½ year old lab Harley. A new acquaintance referred us to Rush Lake Kennel. After viewing the property, the facility, and interviewing the owners we were impressed. Don and Julie Pawlak take great pride in the maintenance and cleanliness of the kennel and it shows. Don took us on tour to see where the dogs were housed (air conditioning, stereo, individual runs, pellet stove for winter, exercise yard, stainless steel drinking and eating bowls washed twice daily). And then walked us through the daily routine of dogs under their care. Since that first meeting we have been boarding Harley at Rush Lake Kennel and will continue to do so as long as we live in Tooele...
READ ENTIRE LETTER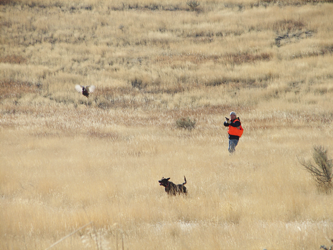 Five weeks ago, we bought a seven months old Labrador retriever puppy from Rush Lake Kennels. The puppy, named Cody, is an outstanding dog. My wife and I love Cody. He is loving and well mannered in the house. Outside he will fetch and play as long as you want to throw. Cody has had some field training and will flush and fetch birds and is very good at recall. Don and Julie are outstanding at training their dogs. Whether it is obedience or bird training, you could not find anyone better. Don and Julie will patiently answer any question you may have; they were very patience with my questions. The boarding kennels at Rush Lake Kennels are first class. They provide air-conditioning in the summer and heat in the winter. They take very good care of your dog while it is in their care. I would not kennel my dog anywhere else...
READ ENTIRE LETTER